Global Markets
Designs for Health has been the health care professional's trusted source since 1989.
Designs for Health touches the lives of consumers around the world from our offices in the US, Canada and Australia. Our products are distributed in more than 10 countries, and we are committed to growing our existing International markets and identifying new distribution opportunities through partnerships, acquisitions or strategic alliances.
Designs for Health offers an abundance of international knowledge and regional expertise to support its international distributor's network and develop new ones. Click here to contact a Designs for Health International Business Development Representative.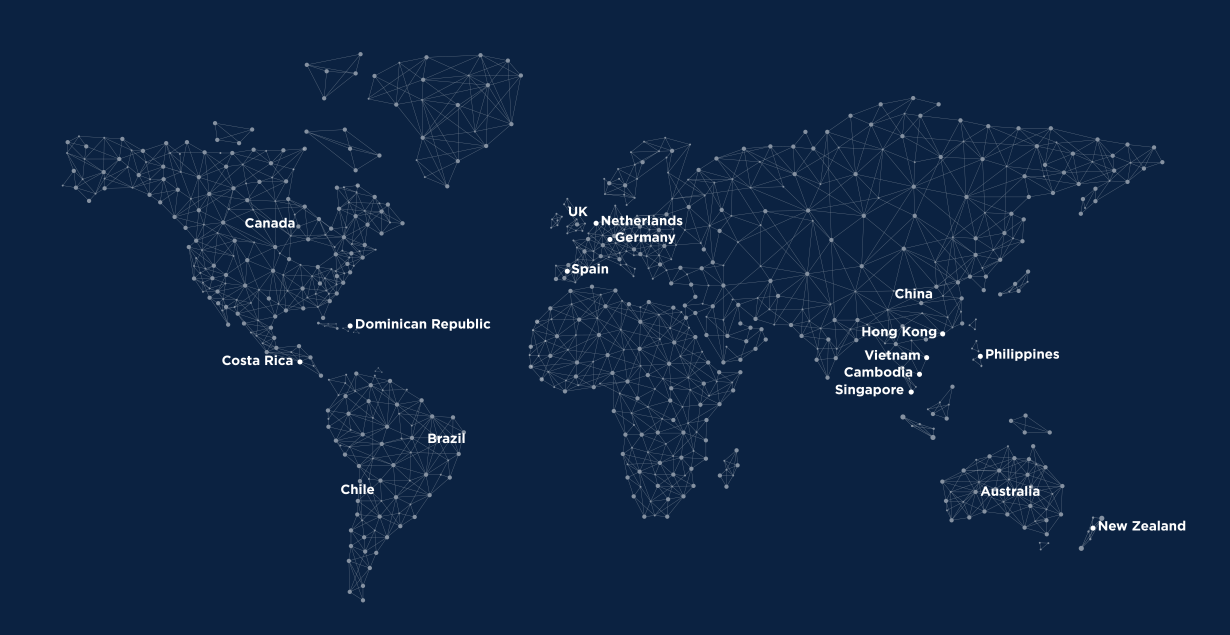 United States: 1989
United Kingdom: 1989
Canada: 2013
Australia: 2018
Brazil: 2019